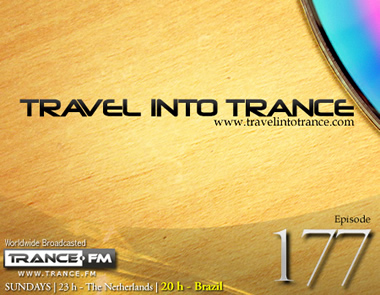 Salve, Galera!
Muitos vocais nesta semana, iniciando com Moonbeam com "Storm of Clouds", Ben Preston e DJ Eco. A faixa da semana é um clássico remixado por Russell G: "Find" de Ridgewalkers.
Prepare-se para curtir muito!
Até a próxima semana.
-
We have a lot of vocals this week: Moonbeam, Ben Preston and DJ Eco. Russell G presents the track of the week with his remix to the classic "Find" by Ridgewalkers.
See you next week!
Tracklist
01. Moonbeam feat. Avis Vox "Storm of Clouds" [Evave Remix]
02. Ben Preston feat. Susie "Why We Run"
03. Mat Zo "Nuclear Fusion" [Rex Mundi Remix]
04. DJ Eco feat. Simon Latham "What Do You See?" [Ashley Wallbridge Remix]
05. Josh Gabriel pres. Winter Kills "Deep Down" [Alex M.O.R.P.H. Remix]
06. John O'Callaghan feat. Josie "Out Of Nowhere" [Stoneface & Terminal Remix]
07. Elucidate feat. Denise Rivera "Night Fades" [Suncatcher Remix]
Track of the Week
08. Ridgewalkers feat. El "Find" [Russell G Remix]
09. Jan Oostdyk "Eivissa Eivissa"
10. Abstract Vision vs Ex-Driver "Gravitation"
11. Ashley Wallbridge "Shotokan"
12. Push vs Klems "Tomorrow Is Another Day" [Klems Edit]
13. RAM "Ramsterdam" [Jorn Van Deynhoven Remix]
14. Philippe El Sisi feat. Aminda "You Never Know" [Aly & Fila Remix]
T.I.T. Classic Tune
15. Oceanlab "Sky Falls Down" [Oceanlab AM Mix]
Link para download:
160 Kbps VBR
SITE:
http://www.travelintotrance.com
STREAMING:
http://streaming.travelintotrance.com
BLOG:
http://www.travelintotrance.blogspot.com
TWITTER:
http://www.twitter.com/EdgarFarias