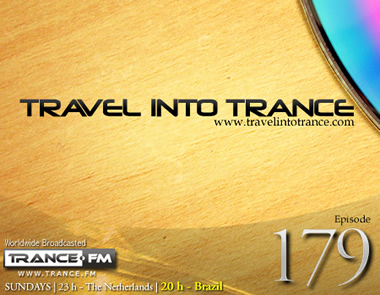 Salve, Galera!
Estamos de volta com mais um episódio empolgante. Preparados para viajar? Então siga conosco!
-
We are back with another massive episode. Are you ready to travel with us? So take your headphone and follow us!
Tracklist
01. Apple One "They Came From The Stars"
02. Avenger "Existence"
03. Will Holland feat. Line Froyset "Things That Happen" [Temple One Remix]
04. Cressida "Two-O-Ten"
Track of the Week
05. Robert Nickson "Maybe Next Time"
06. A.M.R. "Elevation" [Fast Distance Remix]
07. Corderoy "Rock Guitar" [Arctic Moon Remix]
08. Lange pres. Firewall "Wanderlust" [Sunny Lax Uplifting Remix]
09. ADS feat Di "Words That May Never Be Said" [Victor Orange Says Hello Remix]
10. Med vs Neil Bamford "Stolen" [Paul Miller Remix]
11. Mat Zo "Default"
12. Timo Pralle "Hopeful" [Dereck Recay's Emotional Mix]
13. Jordan Suckley "From Paradise!" [Jon O'Bir Remix]
T.I.T. Classic Tune
14. Mark Pledger vs Matt Hardwick "Fallen Tides" [Mat Zo Vocal Remix]
Link para download:
160 Kbps VBR
SITE:
http://www.travelintotrance.com
STREAMING:
http://streaming.travelintotrance.com
ORKUT:
http://orkut.travelintotrance.com
BLOG:
http://blog.travelintotrance.com
TWITTER:
http://www.twitter.com/EdgarFarias